An adorable 'Hobbit House' that I would Love to live in at the drop of a hat. I'm short and don't need much space, the house is just my size and the greenhouse is perfect for me to grow my own food and Thrive.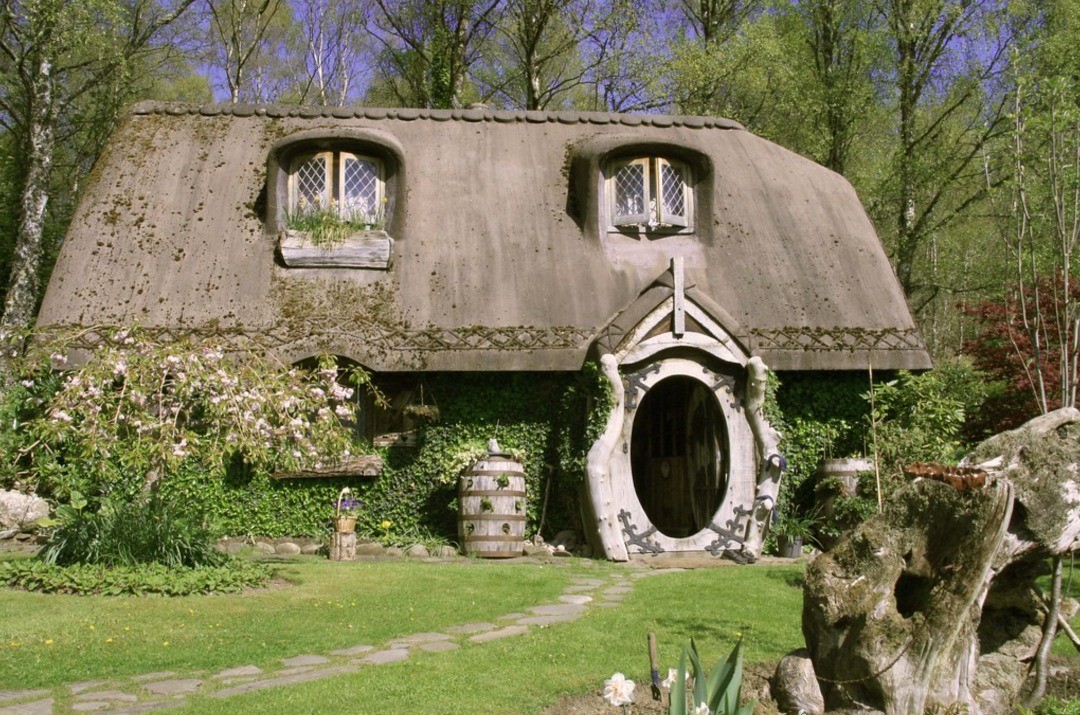 This house was created by, Stuart Grant, 1989, in Scotland. He started the home in the early 1980's when he became a newly retired woodcutter.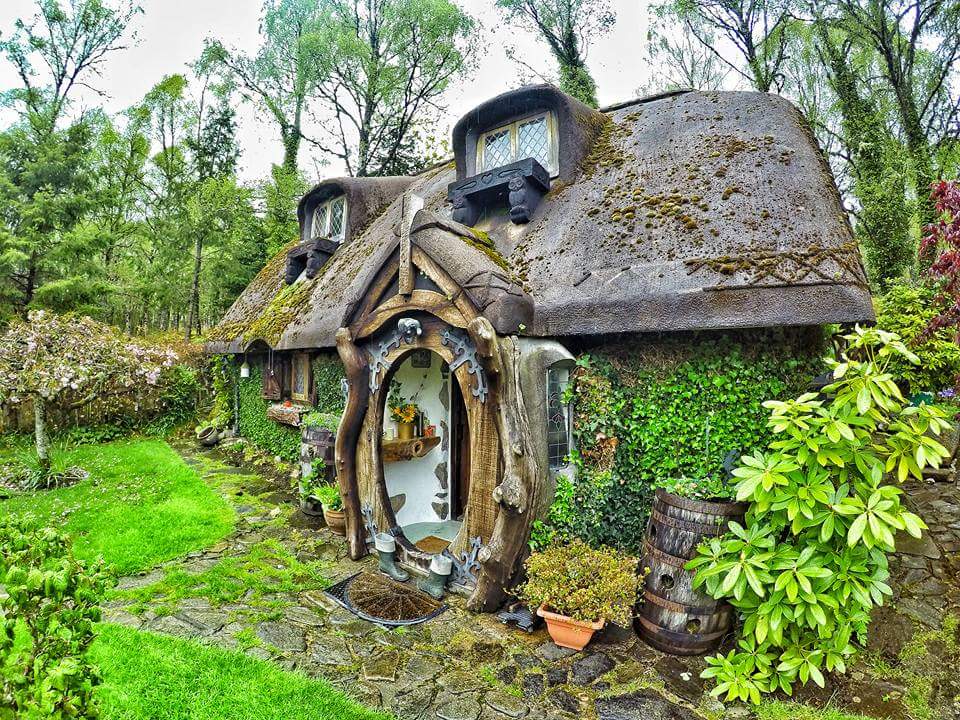 He mostly used materials that he found in the woods surrounding his property and near the village of Tomich, which is located deep in the Scottish Highlands. Little by little he created, with his own hands, this magical cozy home for himself.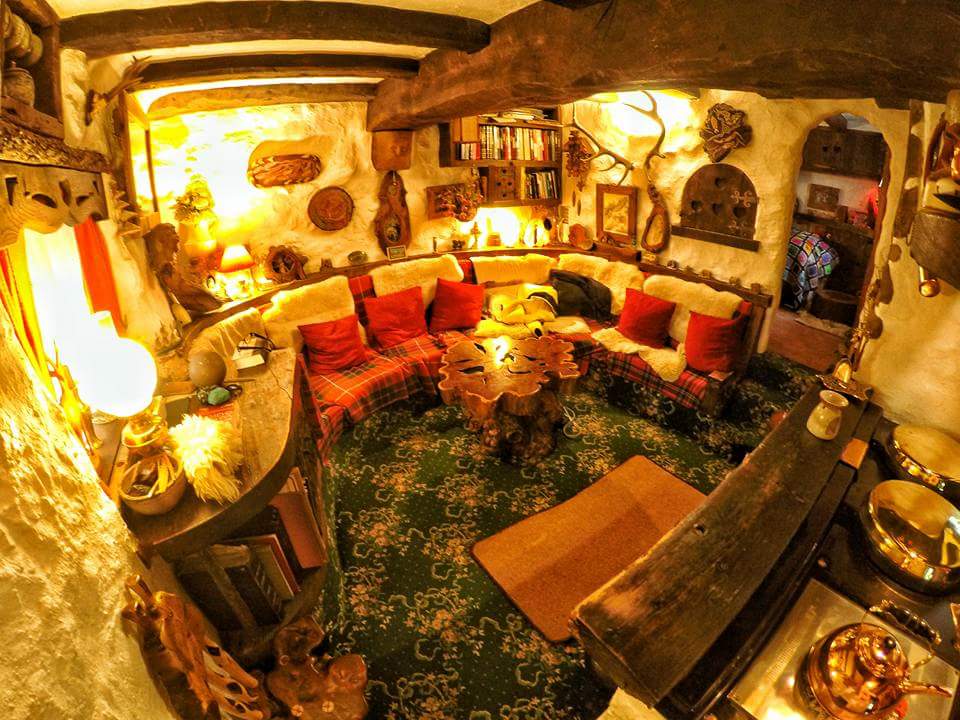 Grant himself is only 5 foot, 3 inches tall and closely resembles Bilbo Baggins, which makes this home even more remarkable.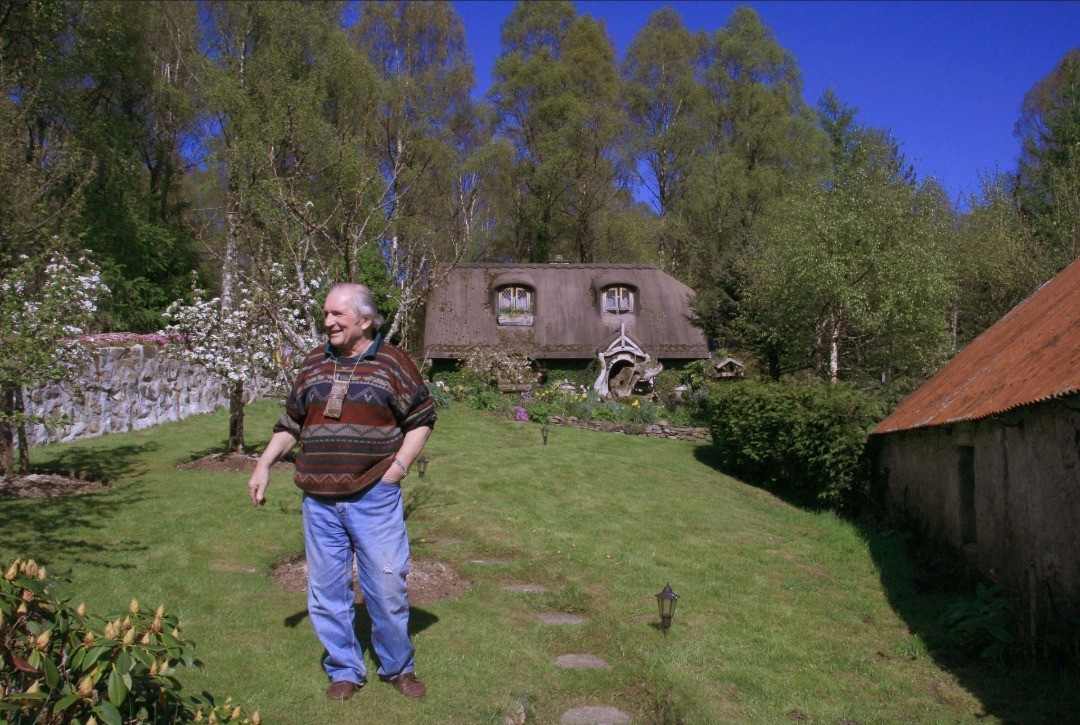 Grant enjoys wandering round barefoot, building hand crafted wooden furniture and tending to his beautiful plants in the greenhouse.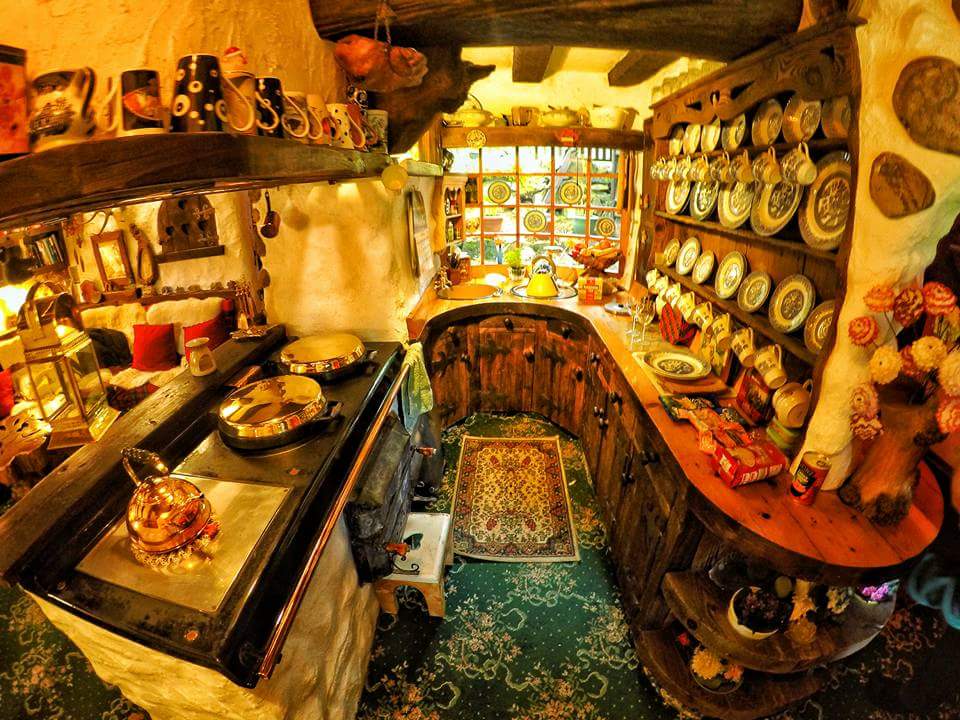 The front door is carefully crafted round and perfect, just like any hobbit home with beautiful stained glass on both side that nearly perfectly matches.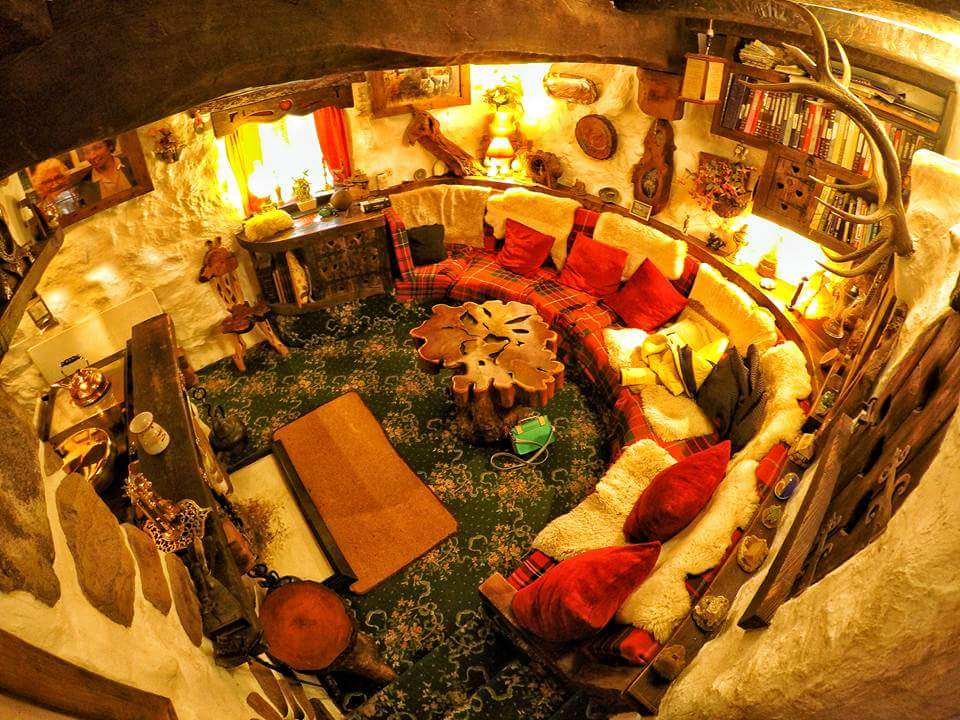 The project got underway in 1984, decades before "Lord of the Rings" was released onto screens, when Grant was approaching his 40th birthday.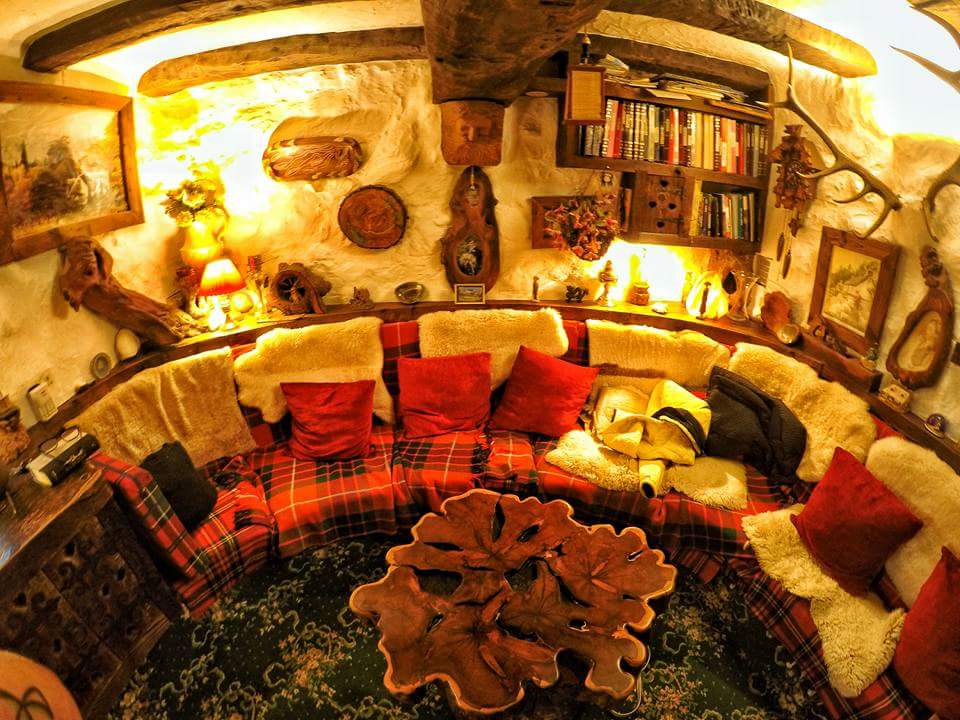 In a YouTube interview with his friend Iain Maclean, who was in the area to film the project, Grant said that he'd been living in Australia prior to 1984, but returned home to Scotland following a divorce and a struggle with his health.
"I came back a broken man in every way, financially, physically … and spiritually," he said.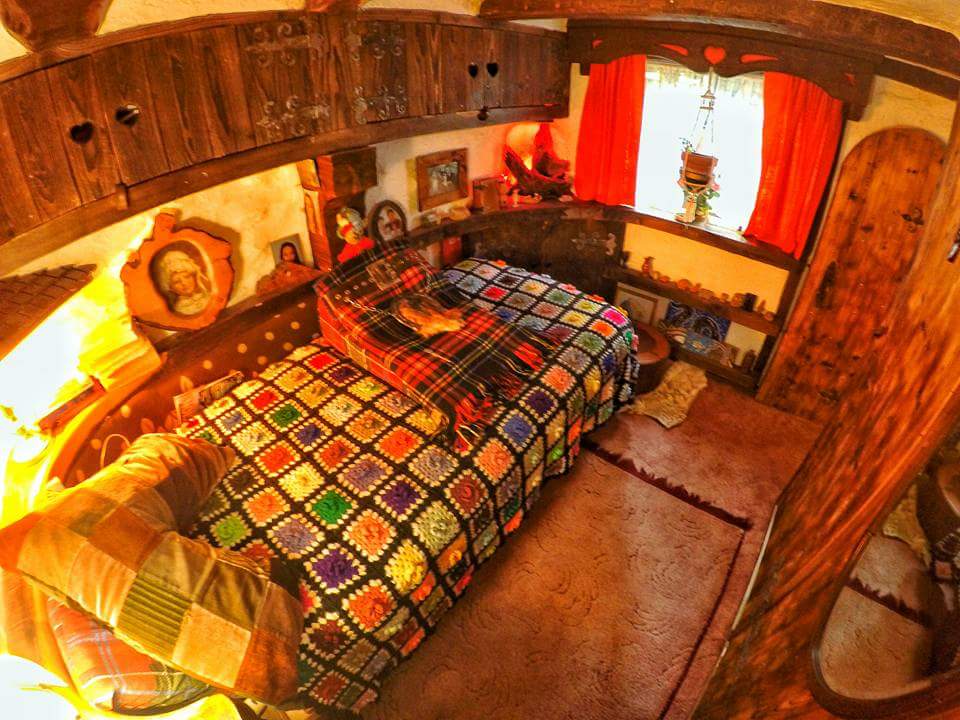 Besides being an amazing woodworker, Grant is also a gifted artist.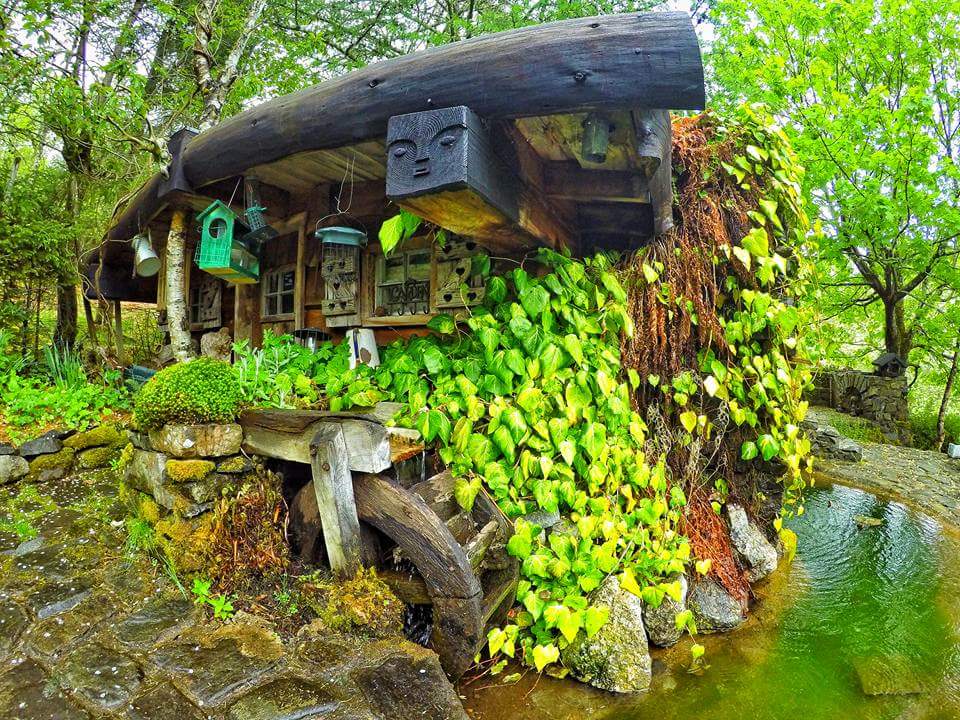 He had originally intended on renovating the cottage on the property, but soon realized that the cow shed had better views and more potential to create his fairy tale home on a budget.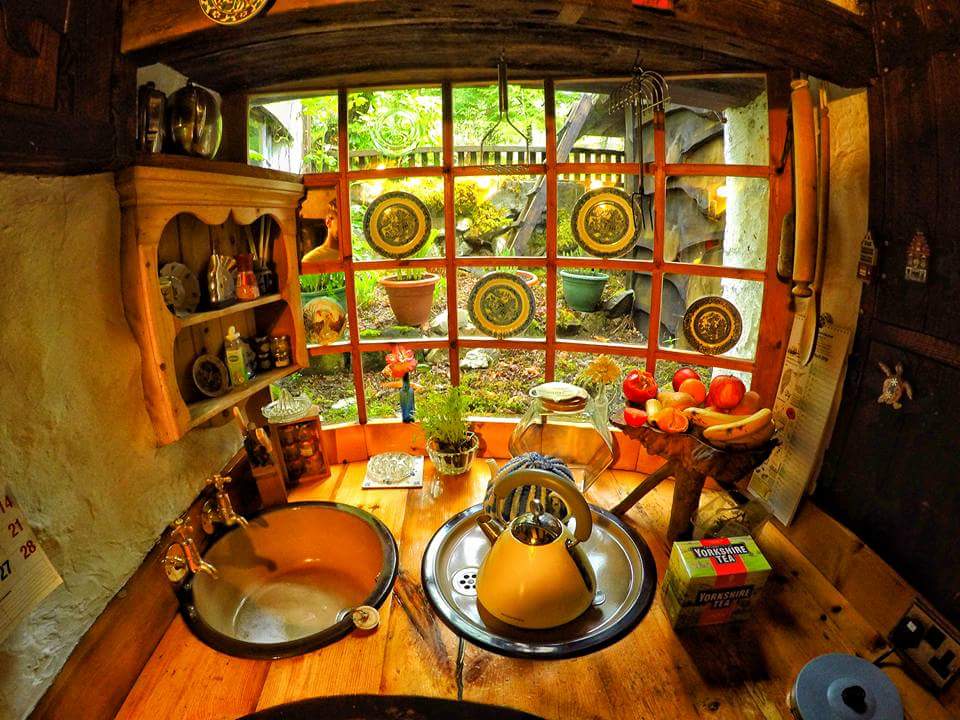 The roof is covered in living green moss, climbing green ivy crawls up the exterior walls, the ceilings have beautiful wood beams and the windows mullioned.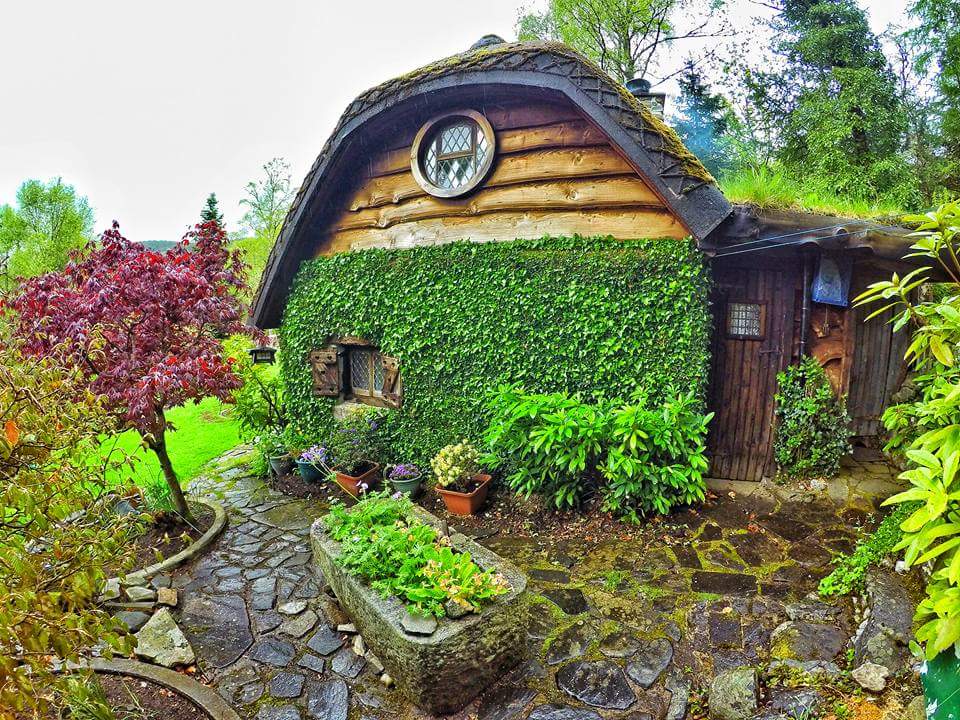 Cozy touches are adorned throughout the cozy cottage, from sheepskin rugs and tartan throws to unique crochet quilts.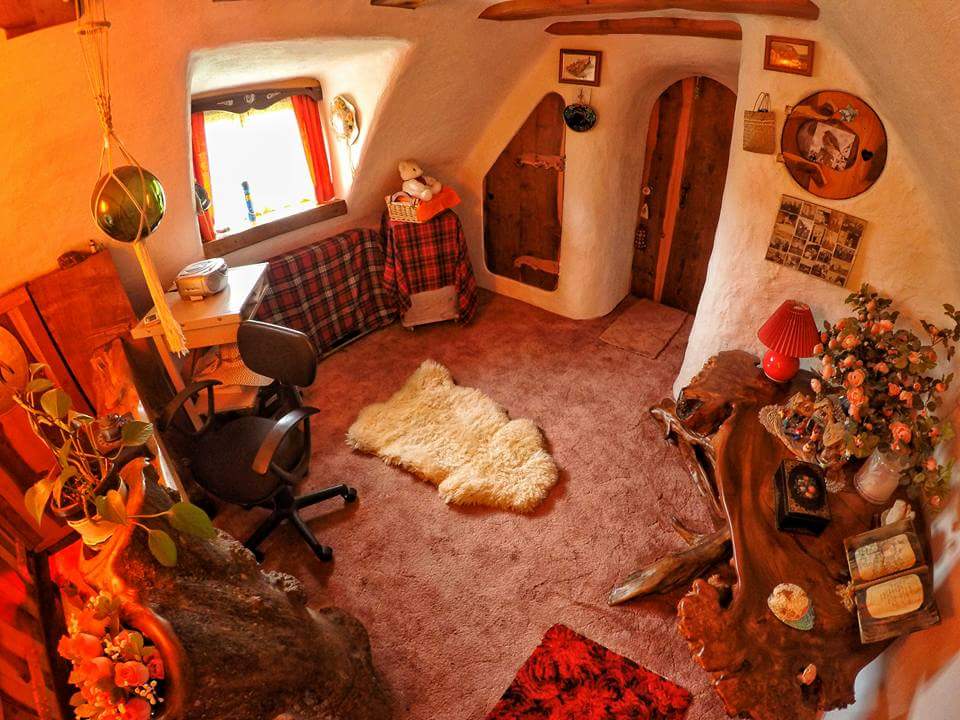 Outside is a flower-filled garden with a pretty pond and a greenhouse for growing his own fruits and vegetables. A perfect way to Thrive in Life!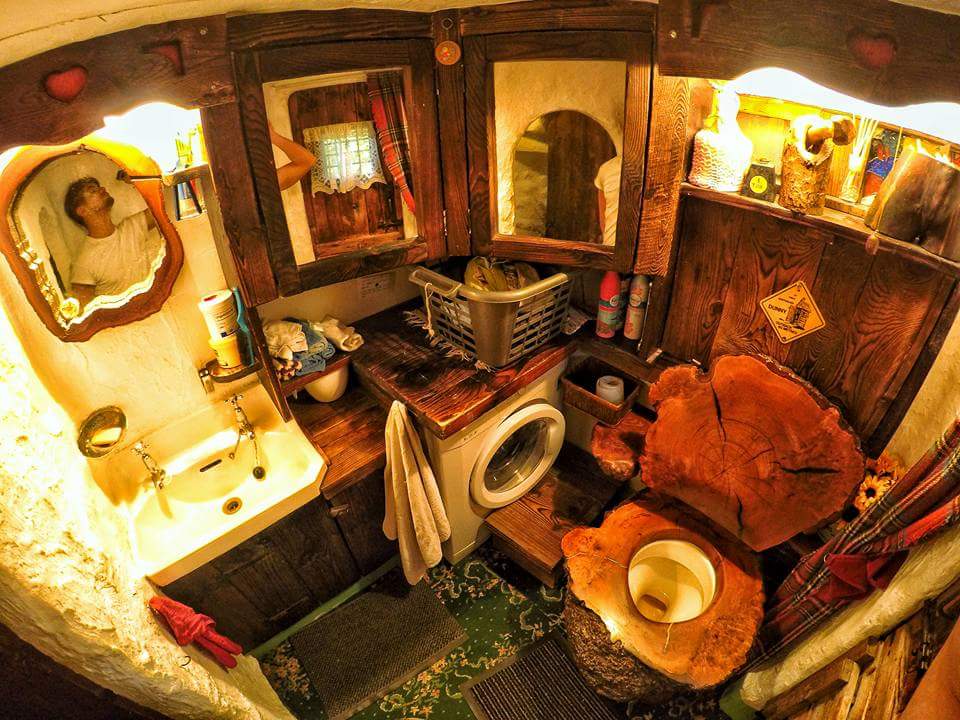 The delightfully secluded area has not been without visitors.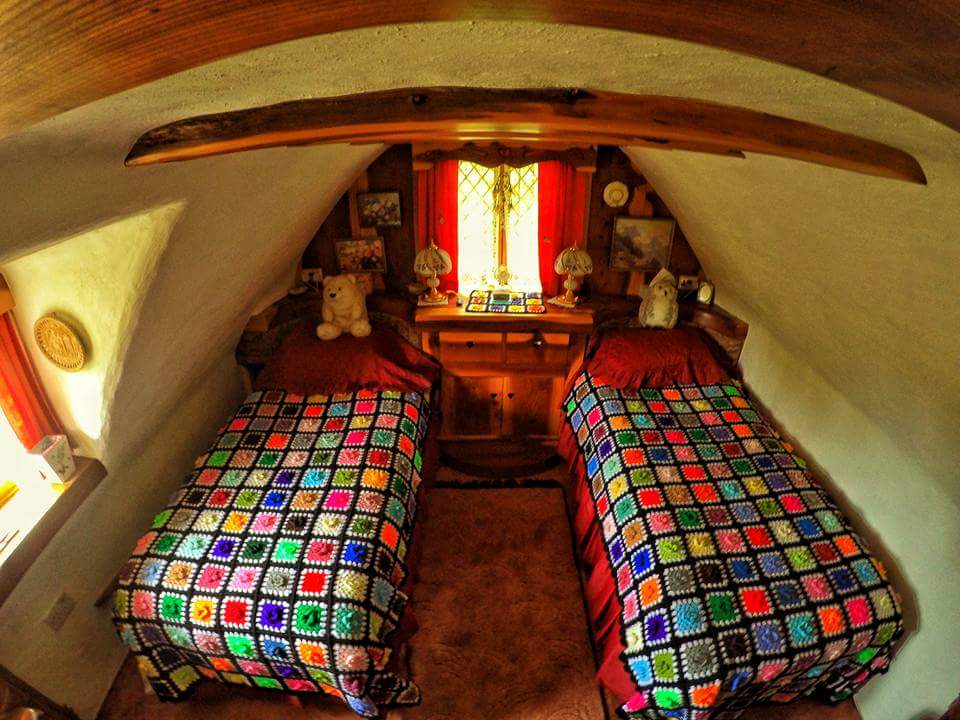 After Maclean's video of the cottage emerged in 2009, a handful of "Lord of the Rings" fans made their way to the cottage to meet the man who dreamed and hand crafted his very own "Hobbit House."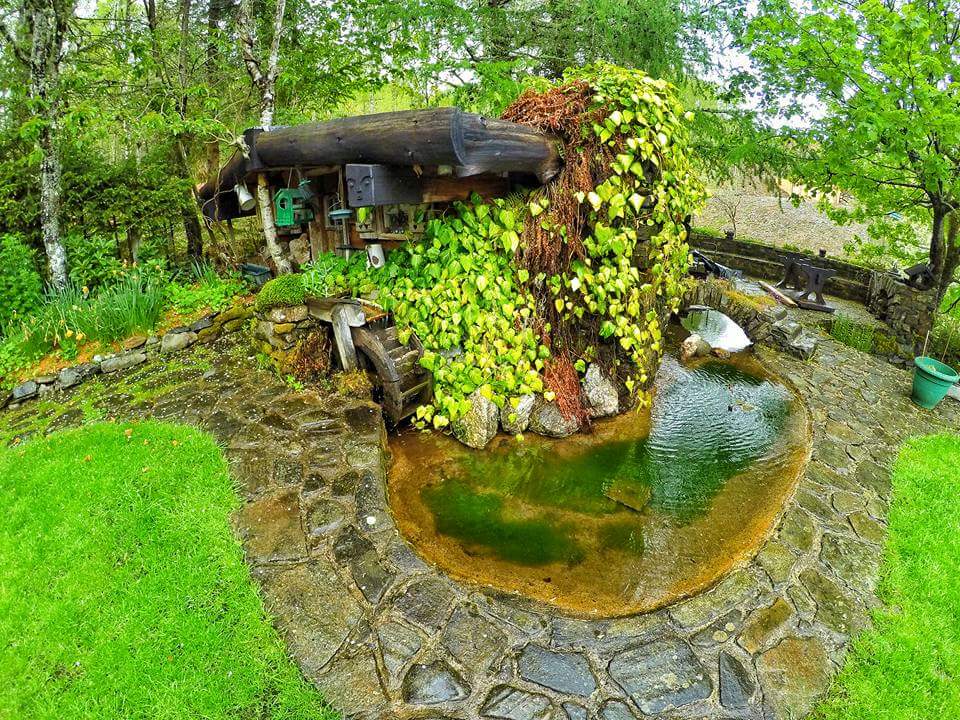 I hope you enjoyed taking a virtual visit of a hobbit house that I would love to live in.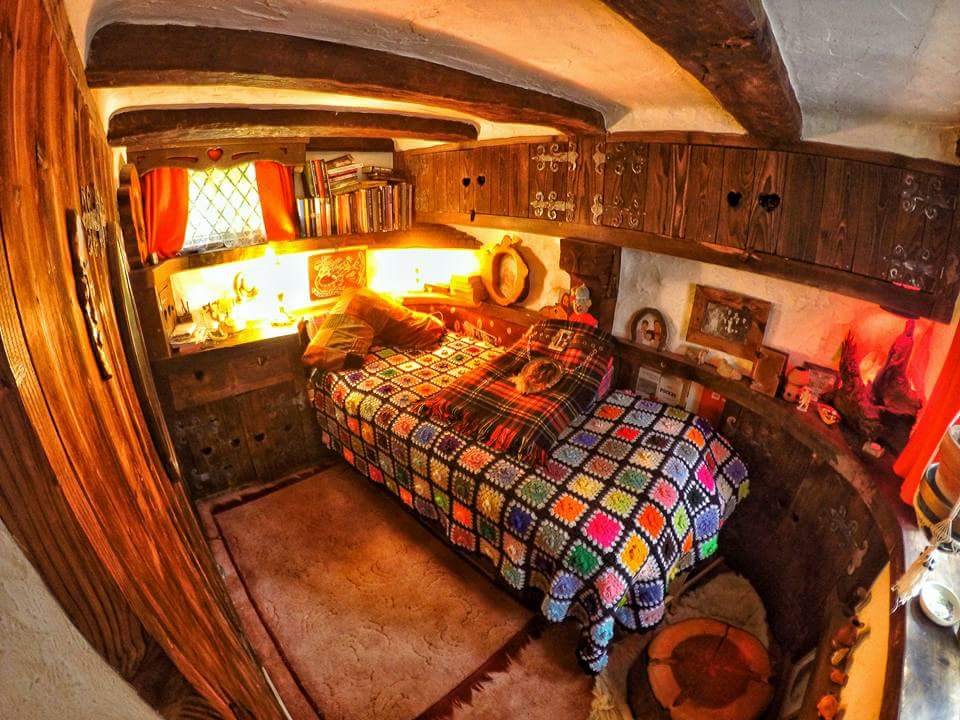 This is a man who knows how to survive life, so he can Thrive in Life!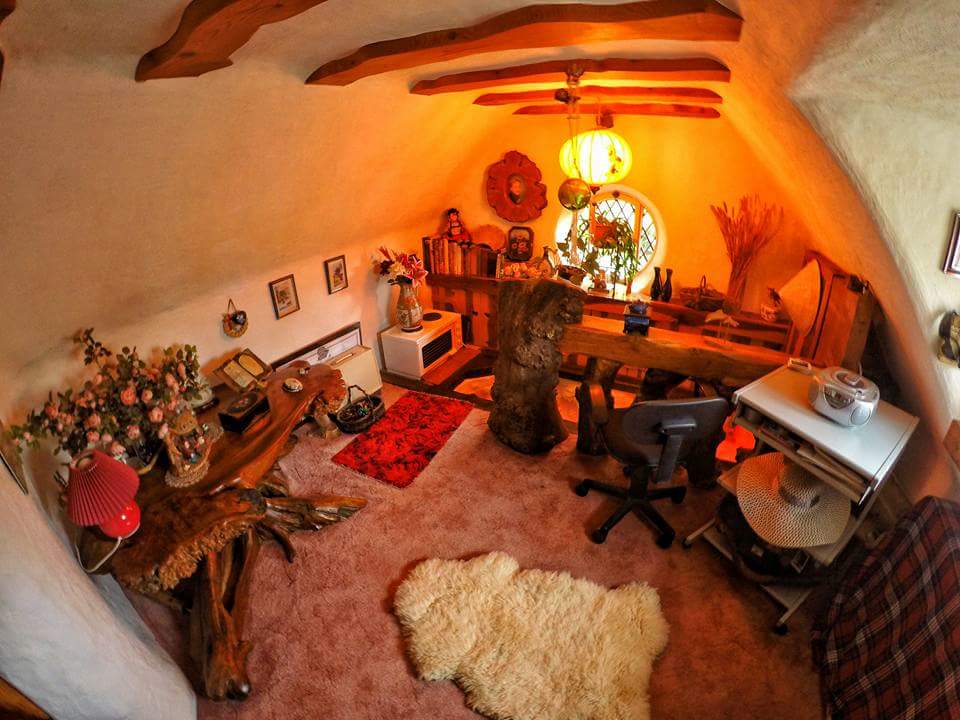 (Photos Courtesy of Kahlum Grant, original article found at theepochtimes.com)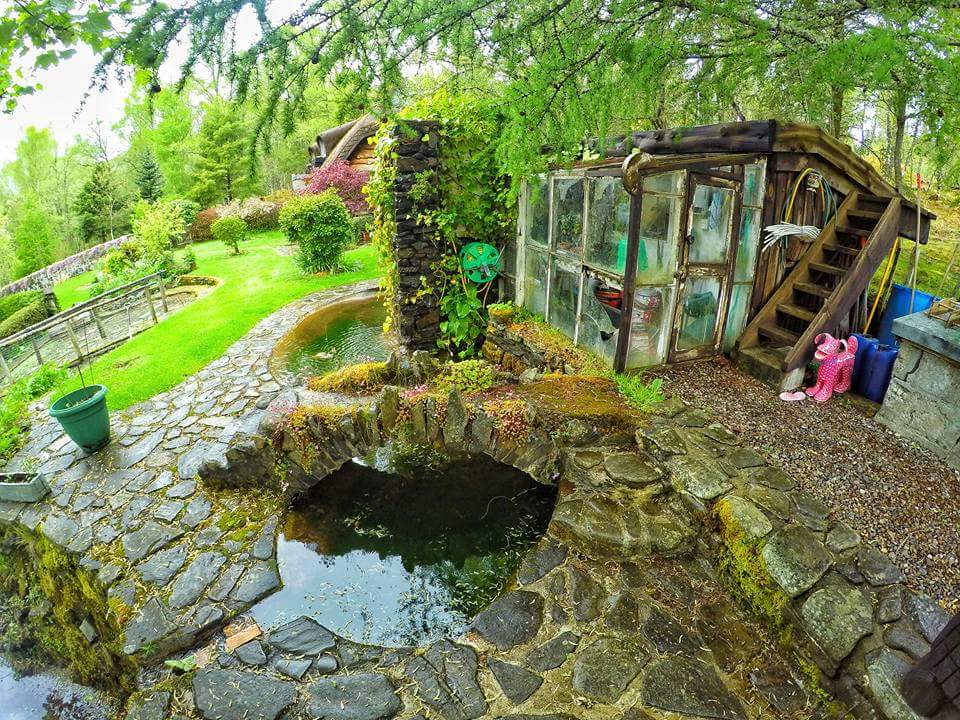 Find your thriving gear in our Prepping & Survival collection.